SOCIAL DATA HAS NO BOUNDARIES
---
Social data is like the Wild West and unexplored but rife with opportunity.
We filter and extract your relevant data for you to explore.
FOLLOW THE CONVERSATION
---
To develop a deeper and more meaningful knowledge about a brands customers, we believe in following the conversation.
SOCIAL DATA SHOULD BE PRESENTABLE
---
From the purely practical to the richly philosophical, design is the solution to make the data presentable.
WE CREATE COOL STUFF
---
The brand and they customers and user. Two halves of a brand's entirety, the whole of a brand's audience. Sometimes these two halves have very different viewpoints, creating a weak spot in the brand story. Weakness tarnishes credibility. Brands that aren't credible aren't viable.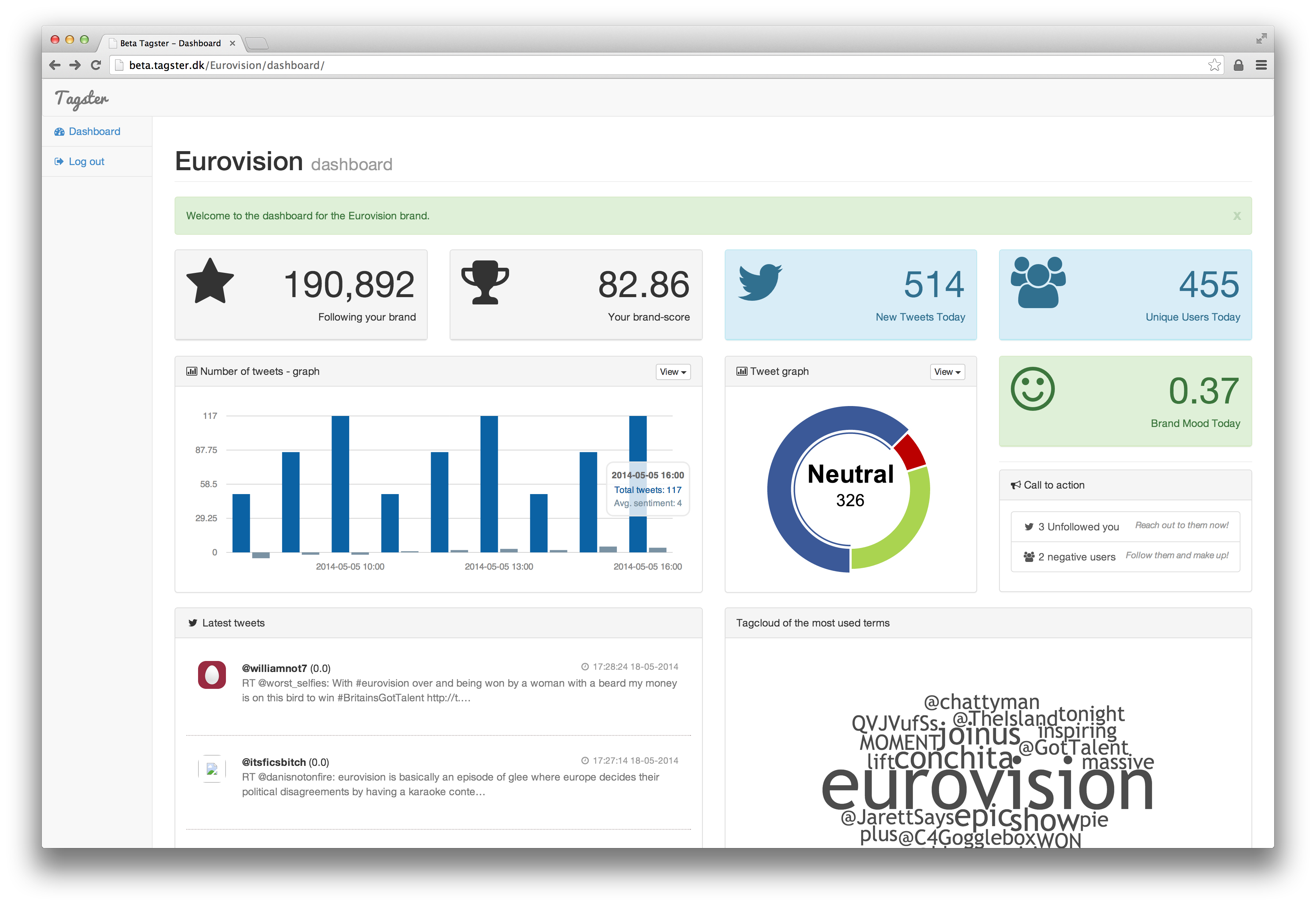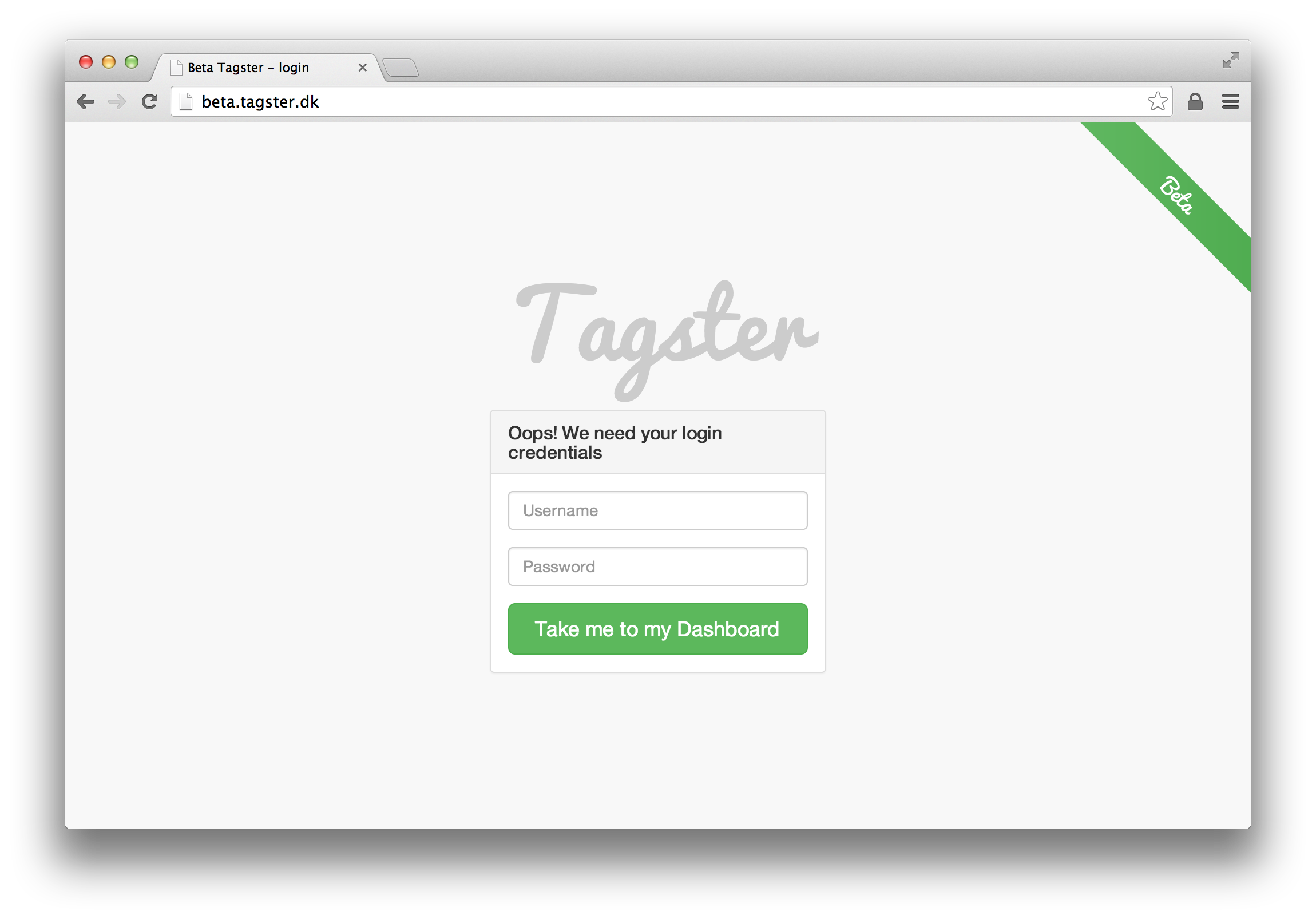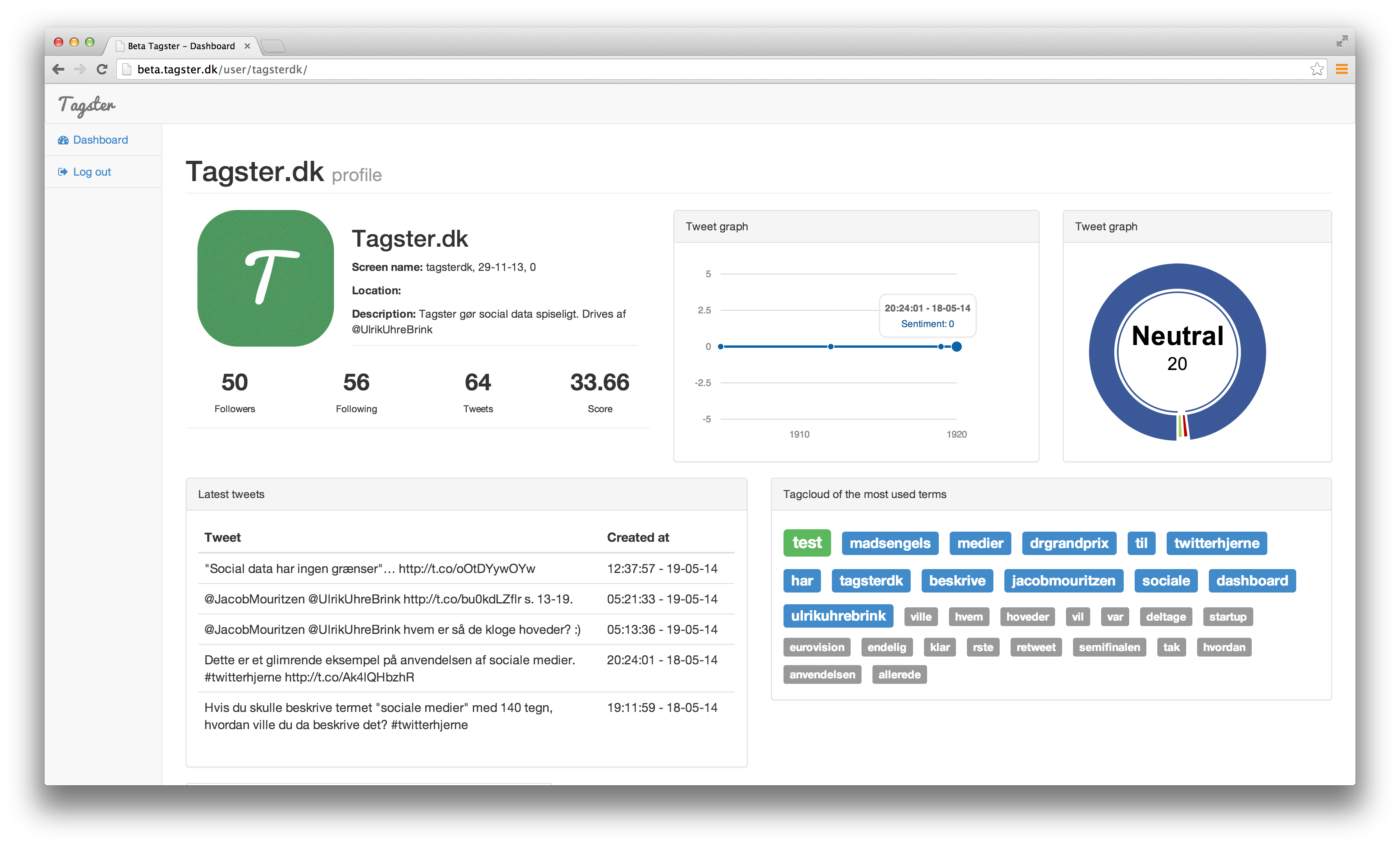 ---
Like what you see? Want to have your own dashboard? Then what are you waiting for?
NO NEED FOR A CALCULATOR
---
Our pricing structure is as easy as 123, so you can put away the calculator.
WE ARE DIRT CHEAP
---
We believe your entire team should have access to your social data through your Tagster-Dashboard, no matter how many terms you need to track.
Basic
7 days free trial
Limited ressources
One search term
Support to get you started
-
Well suited
10 days free trial
Unlimited ressources
10 search terms
Support included
Hourly report
Overkill
30 days free trial
God-like ressources
No limit what so ever
All the support you would ever need
Instant reports
---
Even if these plans doesn't fit you. Don't worry wel'll set a custom plan up that really suits your needs.